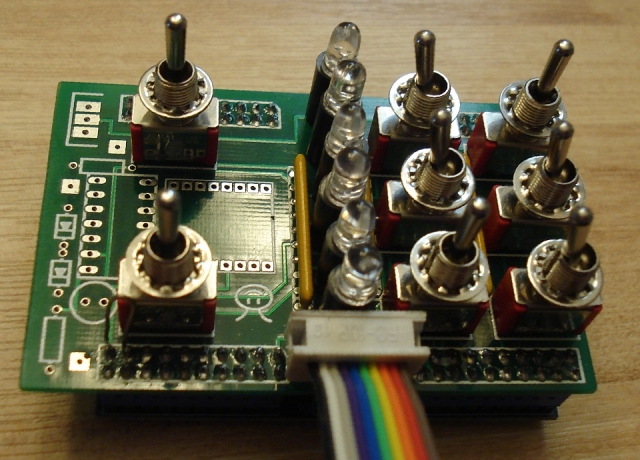 -

The Apply/Release and the Forward/Reverse switches are momentary center-off.
The switches for Number board lights, Classification lights, Service lights, and
Train line are just simple on-off switches.

The Headlight switch is center-off and in the low position operates the Mars light.
The Bell switch is center-off, but is momentary in the low position for the Horn.

LEDs are Red, Orange, Yellow, Green, Blue, and Violet, and indicate
High Current, Dynamic Braking, Low Battery Voltage, Forward, Reverse, and Standby.

Note: The ribbon wire seen here is only conveying 4 lines: +3.3v, GND, RX, and TX.

The CPLD board can be purchased from places like Amazon.
The other board is custom and is generally not available.