-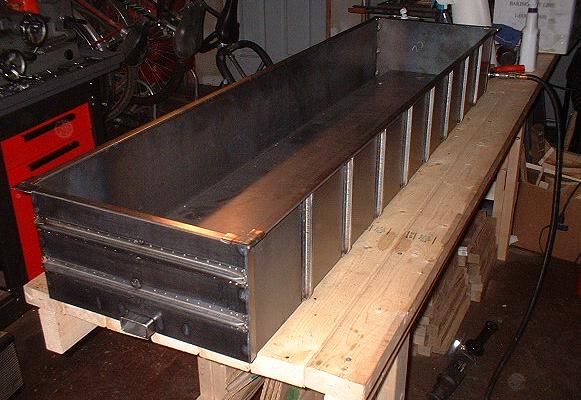 This is a standard "Tom Bee" 5 foot gondola. Prototype length is 40 feet.
-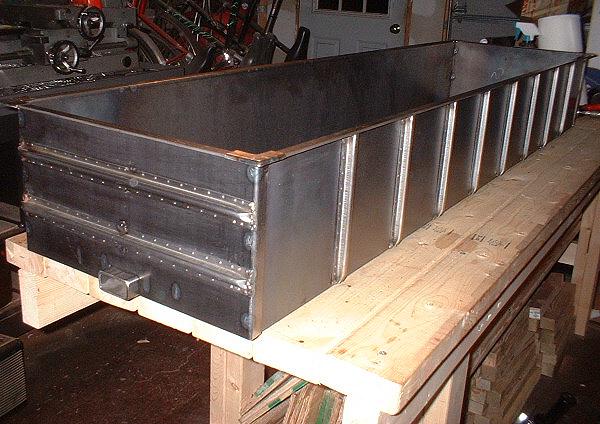 The ribs on the car sides and ends do not come with the car. They are attached later by the user. Here we have "stick" welded the ribs on.
-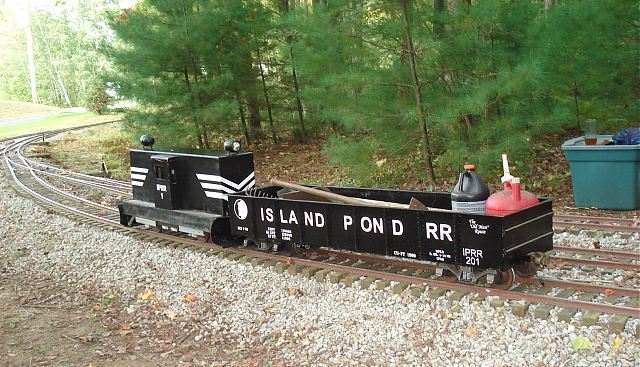 After painting and lettering for the Island Pond Railroad.
Thanks to "The Doug" for his efforts with the vinyl lettering.
-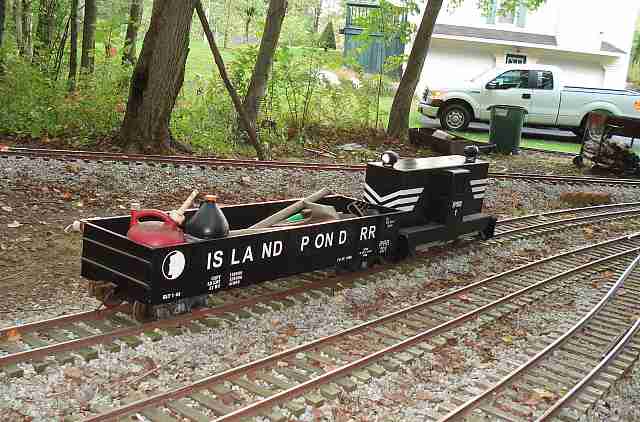 Although it is a miracle we got all the lettering on without losing anything, these decals did NOT come from Miracle Railroad Products.
-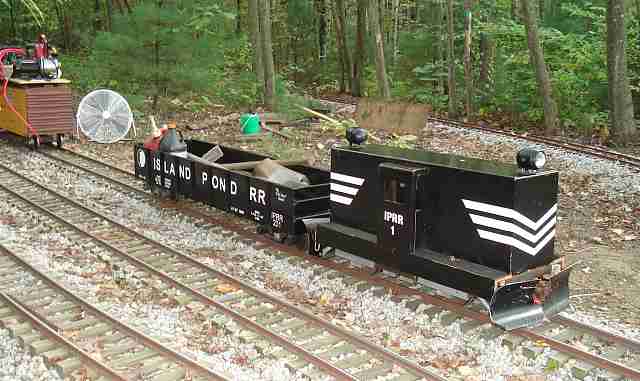 The gondola is a valuable part of our "Maintenance of Way" or "Work" train. It is one of our tool cars. (Vinyl came from "Words Anywhere" dot com).